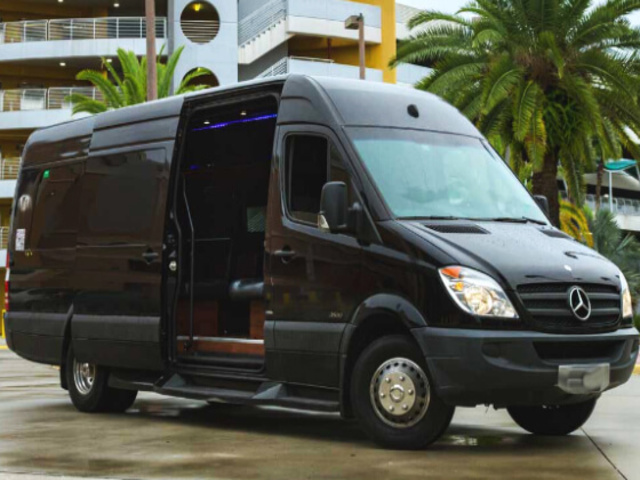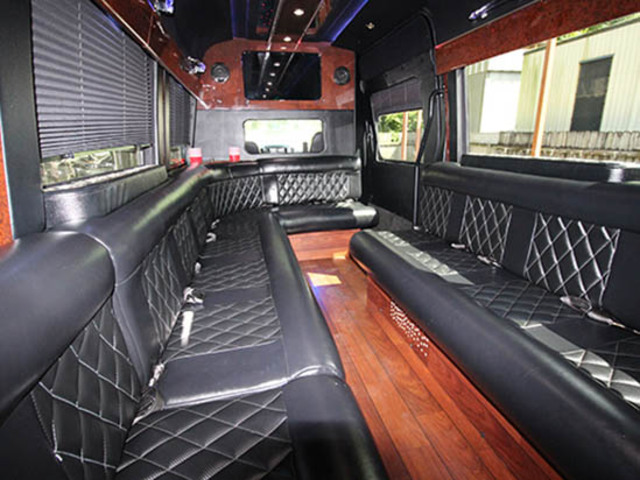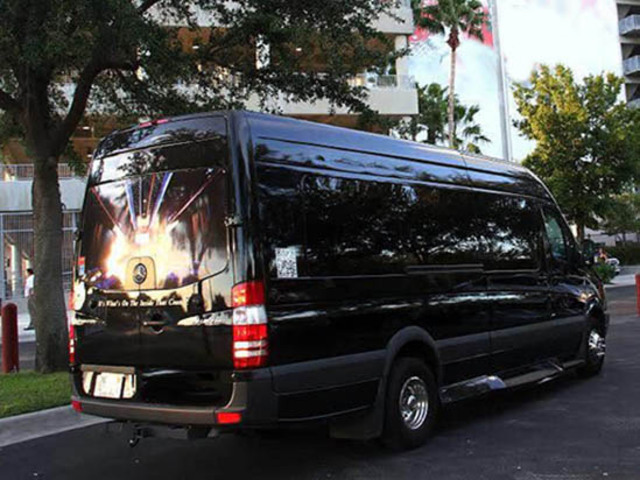 Are you looking for the best Sprinter van rentals in the Chicago area?
If so, you have come to the hands of the most reliable and committed Sprinter van rental company in Chicago! Thanks to our years of experience in the field of transport services, we have improved to bring you a five-star service. If your question is how we do it, here are the reasons why!
✔️ You will have a comfortable trip aboard our Sprinter vans. Comfort is important, and that is just what you will have on board our Mercedes Benz Sprinter vans. Thanks to their comfortable seats, you will be able to relax during your trip and enjoy yourself to the fullest without any problems!
✔️ We cover all types of special occasions. Usually, our Sprinter van rental in Chicago is used for city trips or airport transfers, but we don't limit ourselves to that! There are other types of celebrations that you can host in a comfortable Sprinter van that is perfect for smaller groups. If you are thinking of celebrating your bachelor party, birthday party, or prom aboard a Sprinter van, why not do it? You will enjoy a great ride with your friends without any problems. If, for example, you are looking for something for large groups of 25 or 30 people, we recommend some of the other services we offer at our transportation company! For example, you can opt for our limousine or party bus service, so space will not be an issue at any time.
✔️ We provide you with a great service at all times. From the first moment you contact us, we will make sure you get the best service possible. All our agents will be ready to provide you with an excellent option for your special occasion! Trust us and hire the best Mercedes Sprinter van rental service; it is a great choice if you are looking for five-star customer service!
✔️ Affordable hourly rate for your Sprinter van rental. If you have any questions about our rates, we invite you to contact us; we are just one phone call away from offering the best prices on your Sprinter van hourly service. We are sure that once you check the rates of your Mercedes Sprinter van rental, you will want to book with us because, with us, you will get the best price possible. To lower the costs a little bit, we offer you a free quote on your Sprinter van service! So don't hesitate any longer and give yourself and your loved ones the treat you and your loved ones deserve!
✔️ Space for all your luggage. For you to enjoy the best Sprinter van rental, it is important that you have enough space for your luggage! For this purpose, our Sprinter vans have enough room space for your luggage to travel safely and not suffer any damage. We will take care of your belongings at all times because we know they are important to you, and that is our duty.
✔️ The best Sprinter van rentals for airport transfers. Whether it's airport transportation to Midway Airport or O'hare Airport, leave it to us! Our Sprinter van rentals, will have the perfect space to transport you and your guests to your destination in Windy City. You will have comfort, enough space, and luxury for your trip, plus a company committed to the punctuality and safety of its passengers.
✔️ We provide you with the maximum safety possible. Thanks to our professional drivers, you can get to the right place in the right vehicle guaranteeing you not only good service from our staff but also a Mercedes Sprinter in excellent condition.
✔️ The preferred service for a weekend getaway. Our Chicago van rentals are preferred by tourists if you want to do some sightseeing in the city! The amount of places to visit with infinite aspirations is the level of our commitment to make the most of your next trip.
✔️ An extensive fleet for other transportation needs. If you think that maybe our Mercedes Benz Sprinter rentals are not what you are looking for, we have a wide variety of fleets for you to find the perfect vehicle for your event. For example, we have shuttle buses, limousines, trolleys, party buses, and much more! Remember that we have a different hourly service rate for each type of fleet, so call us and ask for our prices.
Mercedes Benz Sprinter van rental in Chicago: The perfect way to enjoy your days in the city