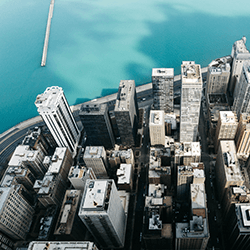 Party Bus Chicago is the most professional and efficient luxury transportation to serve in all of Chicago, you can hold us to that! That's because we go above and beyond to make our clients happy so they become returning customers. Ask around, we've done a pretty great job so far! That's because we treat our customers like family, after all, we wouldn't be a company without our amazing customers! From the first call to the final drop off, you'll know that we're a company who takes pride in our abilities.
Here at PB Chicago, we go great lengths in finding the right types of individual to not only drive our vehicles but to man our customer services, reservations, and dispatch departments. Working dispatch can be a high stress environment. Handling calls from any of the experienced chauffeurs that might be out on the road at any given time and making spur of the moment decisions that impact not only our company but our passengers is just one of the tasks that our dispatchers deal with on a day to day, nay, moment to moment basis.
Without our reservation specialists, however, our dispatchers would not have anything to do. Without them, there would be no reservations at all! When a customer calls and would like to make a reservation, it is up to our specialists to ensure that our customers are fully informed on everything involved in renting a limousine or party bus from PB Chicago. Not only all of the rules and regulations, but they must also inform customers of the price, features, and sometimes, the most efficient way order and how to save money while doing so!
Our fleet is impressive, and you won't find another company serving up the same professional services. Not only are our vehicles the best around, they're the most well taken care of! All of our buses are fresh and free of damages for your benefit. You truly can't go wrong with us!
The best vehicles are manned by the greatest individuals. Safety is a priority at PB Chicago and all of our chauffeurs are throughly interviewed. You can feel comfort in the fact that you safely arrive to wherever you are going when they have the wheel. Simply tell them where you would like to go and they will get you there, in spite of if you take the long route, or the express route. Not sure about where you would like to head? Not a problem! Our staff of experienced chauffeurs know the city after years of driving down all of the road. They'll be happy to escort your party to each and every hottest places in the city!