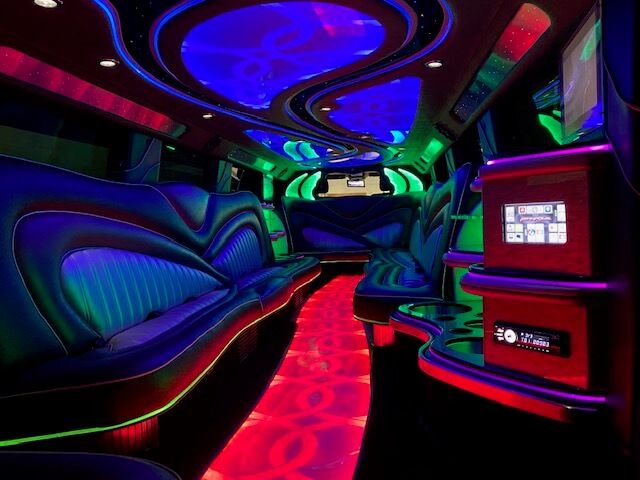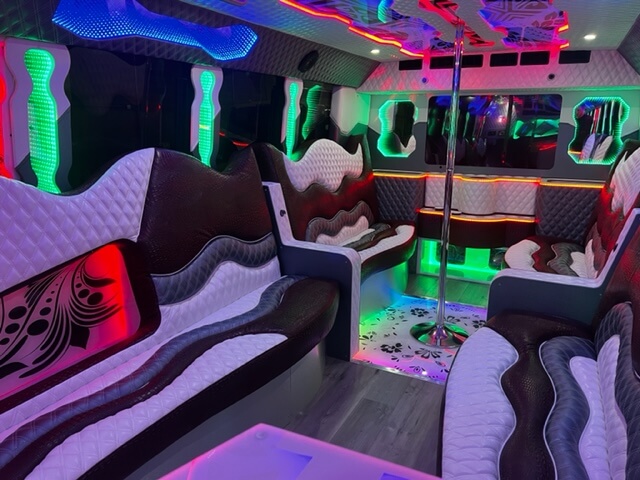 Welcome to Schaumburg, Illinois, a city located in the cook county of Chicago
Are you spending a couple of days in the city of Schaumburg, Il, and don't know what to do? If so, we have the best plans for your stay. We know of great destinations to visit not only in the Schaumburg area but also in the surrounding areas. You will find plans of all kinds for everyone to enjoy your stay, and you will have access to our transportation services so that you only have to worry about enjoying your destination. Below you will find some plans that may be interesting for you, and you can add them to your tourist route in the city of Schaumburg, IL.
✅ Enjoy the theater, concerts, or performances at the Prairie Center for the Arts; without a doubt, a great place to have a nice afternoon with the family.
✅ If you like baseball, visit the Schaumburg Boomers Stadium and buy tickets for the next available game. If you want to go a little further, and maybe you are a Chicago Cubs fan, take advantage of the proximity to the city of Chicago and go to some of their games! If, on the other hand, you are more of a field hockey or basketball fan, a stop at the United Center is a must!
✅ Have a relaxing day by taking a tour of the Spring Valley, a place with great scenery and nature.
✅ Visit the Woodfield Mall, a shopping center with a lot of stores and restaurants. This option will be perfect for shopping lovers.
✅ Find different pieces of art displayed throughout the Chicago Athenaeum International Sculpture Park. This place is a landmark of the city where you can take spectacular photos to remember.
✅ Schedule yourself for concerts and events at the Schaumburg Township District Library. You'll find activities for all age ranges and a variety to suit all tastes.
✅ Prepare your critical eye and appreciate the works on display at the Trickster Art Gallery, and even catch a performance!
✅ If you are a Lego lover, visit the Legoland Discovery Center, where you will find a number of different structures made with Legos and spaces for you to build yourself.
✅ Take a little trip to see other tourist venues in the surrounding area of Arlington Heights, Des Plaines, Elk Grove Village, Chicago, and much more!
Consider these places for your city trip! We have the best Schaumburg limo buses and party buses for your ride. Contact us right now and ask for our limo and party bus service, and we will give you all the information you need. If you are looking for a party bus or a charter bus rental for large groups, such as a 20-passenger party bus, 50-passenger charter bus, 36-passenger party bus, or 40-passenger party bus, ask for availability and get ready for a fun ride.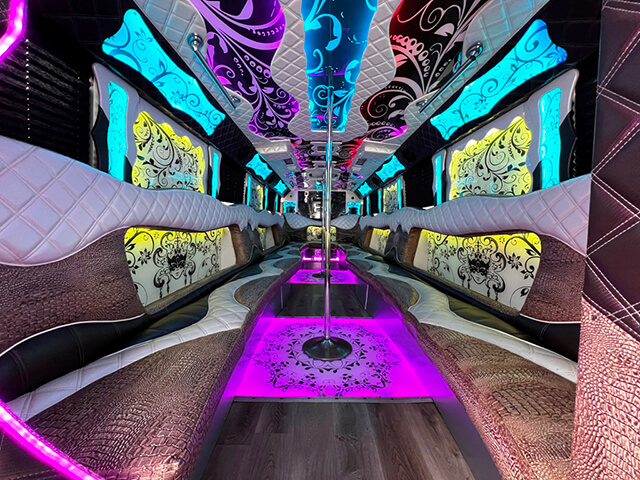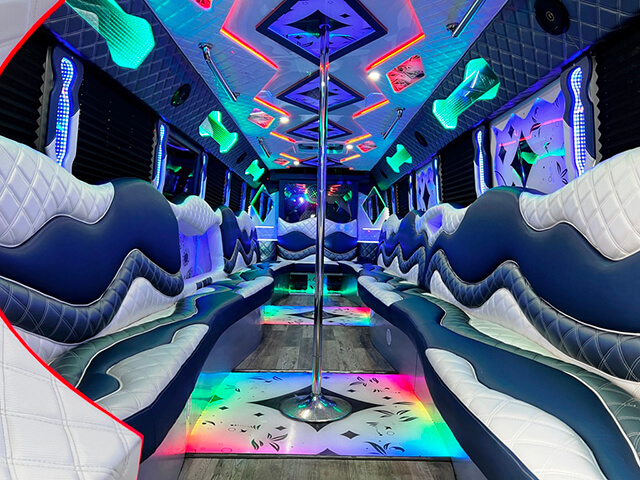 Schaumburg party bus service: Best for your event and transportation needs!
Are you looking for a reliable company to give your corporate clients a luxurious ride? Are you looking for a fleet with a pristine limo interior for your wedding day? Or do you want a Schaumburg party bus service to celebrate your celebration to the fullest? Any of these situations have been part of our portfolio of services, and we are experts in satisfying these and many other scenarios. With our limousines and party buses, you will enjoy a five-star service in every way. Your Schaumburg party bus rental will provide you with the best amenities for your event. For example, our party buses feature a premium sound system, tinted windows, air conditioning, wet bars, and much more! Just let us know enough information to offer you the best party bus in Schaumburg. Contact us and let us know how many people will be accompanying you, the date you need your Schaumburg party bus service, the place or places you would like to stop at, and the number of hours you will be using our limos or party buses. Remember that distance is not a problem for our party bus company as we have coverage to Elk Grove Village, Arlington Heights, Des Plaines, and much more! Trust us! The best party bus rental in the Schaumburg area is waiting for you.