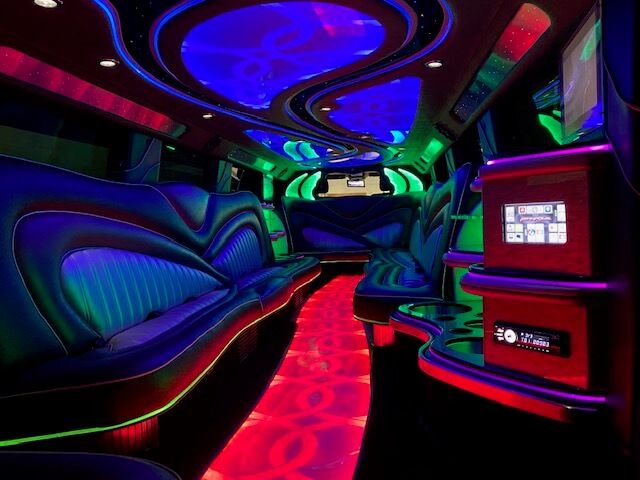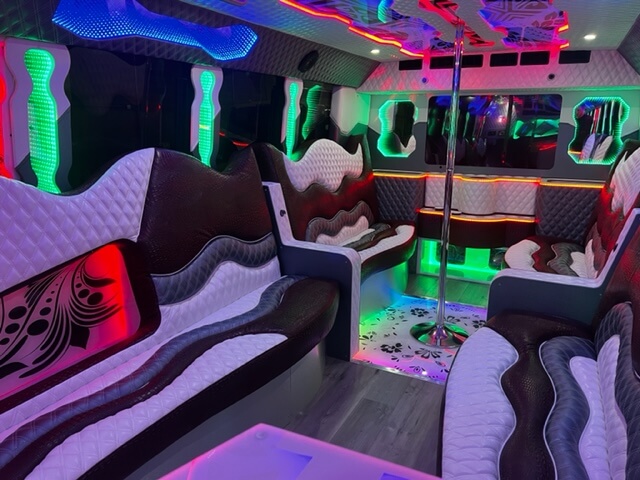 Are you looking for a reliable party bus rental service in Elgin, IL?
Party Bus Rental Elgin, IL
With our party bus rental Elgin service, you will have at your disposal a company committed to satisfying your needs. Not only will we provide you with the best service at all times, but you will also enjoy the best fleets in the area. If you are looking for an 18-passenger, 50-passenger, or 20-passenger party bus service, contact us! And we will inform you about the availability of fleets with those characteristics. If you are looking for other types of services, such as limousines, charter buses, or mini-buses, we can help you! Thanks to our wide variety of fleets, your transportation needs will be covered.
We want you to know more about our transportation services, so keep browsing our website and see how we differ from other transportation companies in the market. At our Elgin party company, we work hard to make sure we are worthy of a five-star service, but how do we do it?
First of all, we make sure to give you the fastest possible attention through our customer service channels. From the first approach with our party bus company, you will have an agent of our team of reservation specialists advising you in the best way and giving you the best options for your event.
Secondly, we provide the most luxury transportation services. From the first moment, you will fall in love with the elegance and luxury of our fleets. Our party buses and limousines have the best features! For example, you can enjoy built-in wet bars, colorful LED lights, a premium sound system, a comfortable leather seating, among many others!
Thirdly, we have competitive rates, so you can rent your party bus or limo without thinking about it. Thanks to our low prices, you will be just one click away from renting a luxury party bus at a fair and high-quality price.
Fourth, we make sure to leave you in the right hands. At our party bus rental company, we make sure that we put the most qualified and responsible drivers behind the wheel. Getting you to your destination safely is our priority, so our party bus rental in Elgin, IL, service is ideal for that!
Fifth, we have accompanied thousands of people to their special events. Our party bus rental Elgin, IL team has great experience to accompany you in your wedding, birthday celebration, bachelor or bachelorette party, prom, and much more. If you want to add a special touch to your celebration, there is no one more qualified than our team.
Sixth, the number of people for your event will not be a limiting factor because we have spacious limo services, party buses, shuttle buses, coach buses, limo buses, and more vehicles so you can comfortably celebrate your special event in Elgin, Illinois.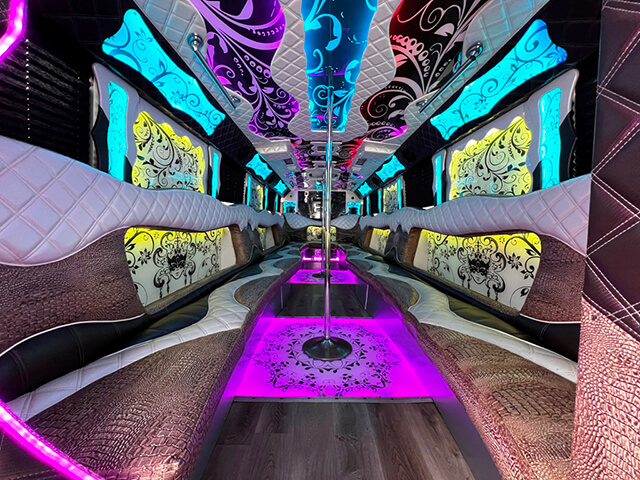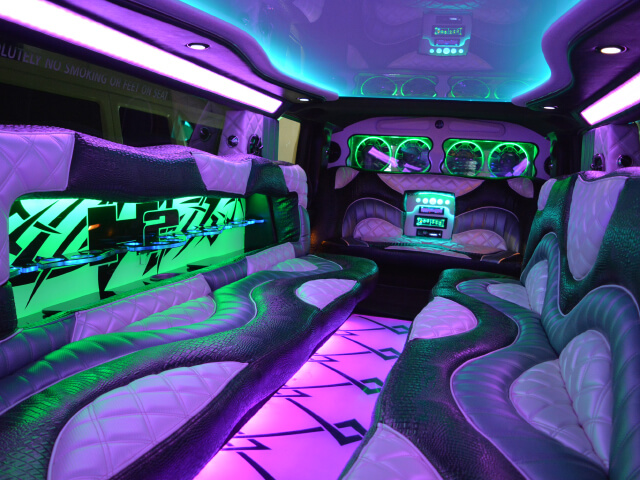 Party bus rental Elgin, IL: The most experienced to accompany you in your special event
Party Bus Rental Elgin, IL
We have plenty of room in our fleet, no matter how many passengers come with you. We have the perfect limo bus or party bus for you to celebrate your event to the fullest. Our company offers you from 30-passenger party bus services to 40-passenger party bus services. Just let us know what you are looking for, and start enjoying the best amenities on board your party bus service.