Party Bus Arlington Heights, IL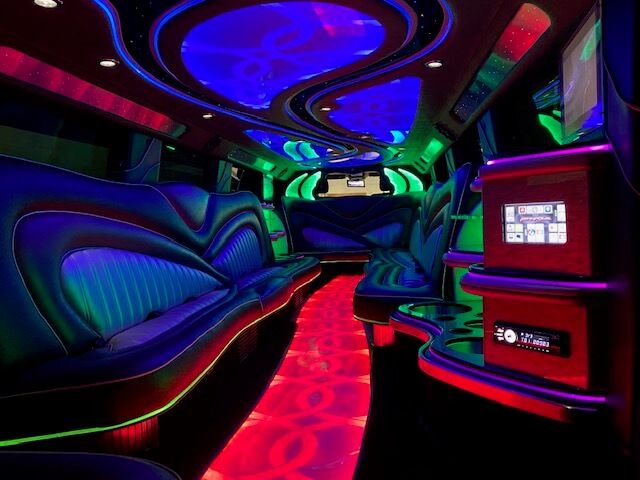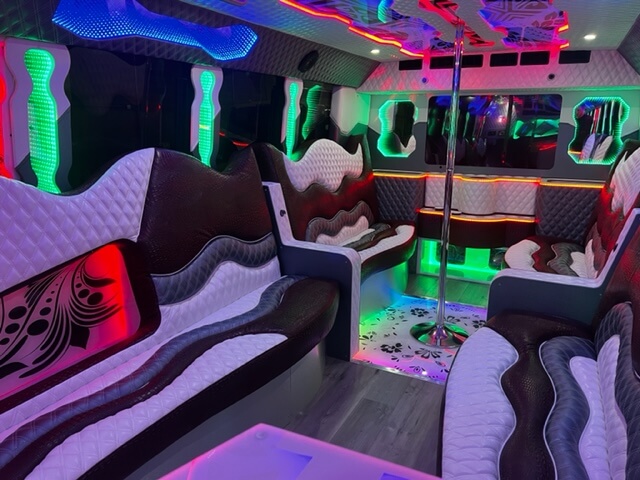 Learn more about our Arlington Heights, IL, party bus rentals
For your next event in Arlington Heights, Illinois, check out our wide selection of party buses and rent your service with the preferred company for event planners! With our party buses, you can enjoy great luxuries on your special occasion thanks to our unmissable amenities. For example, if you want to attend trade shows in the city, we have coach buses with beautiful interiors to transport a whole group of people who are interested in a specific industry sector. We will ensure you comfortable plush leather seats for you to travel in comfort; you will also be able to stay cool thanks to our air conditioning system. If you are looking for wedding transportation, our reservation specialists can provide you with the perfect vehicle for a stylish entrance to your wedding! We recommend our limousine service or party buses, where you can enjoy amazing laser lights to liven up your ride and wet bars inside to enjoy a couple of drinks during your ride to your wedding celebration. We also pick up our charter buses so that if you wish, you can bring all your family and friends without any problem. This will make it easier for you to avoid delays in the arrival of your guests to your wedding party and give them a ride with easy access for each of them. If you want to rent a party bus for bachelor and bachelorette parties, we have CD players and DVD players for you to play your favorite songs throughout the ride! You will also have dance poles to have fun with your friends or even add a little fun to your night and hire a show! On the other hand, if you are looking for services for other types of engagements or needs, such as business meetings or airport limo service, we have mini-buses, luxury sedans, and SUVs to transport your corporate clients or colleagues.
All your transportation needs will be satisfied thanks to our exemplary service; we will provide you with not only the best limo and party bus rentals in Arlington Heights but also an unforgettable experience on wheels. Our services cover the entire Cook County, where the city of arlington heights is located; however, our party bus service covers the surrounding area of Des Plaines, Elk Grove Village, Downtown Chicago, or any other place in the entire Chicago metropolitan area. Our Arlington Heights party buses will be your ideal choice, as they are perfect for accommodating a large group of people. We have party buses with room for up to 40 passengers, so we're sure that everything will go smoothly!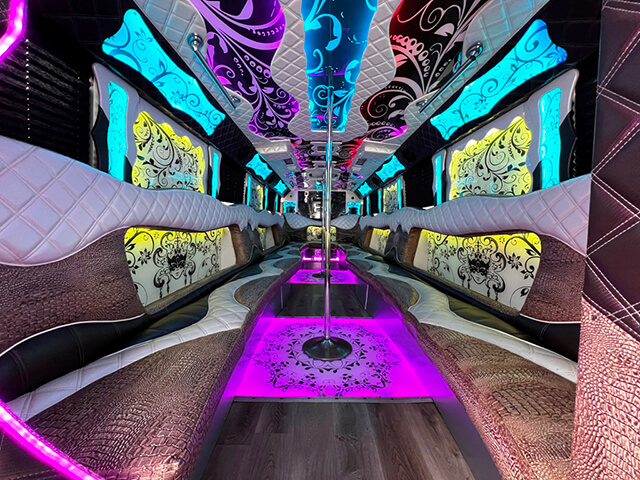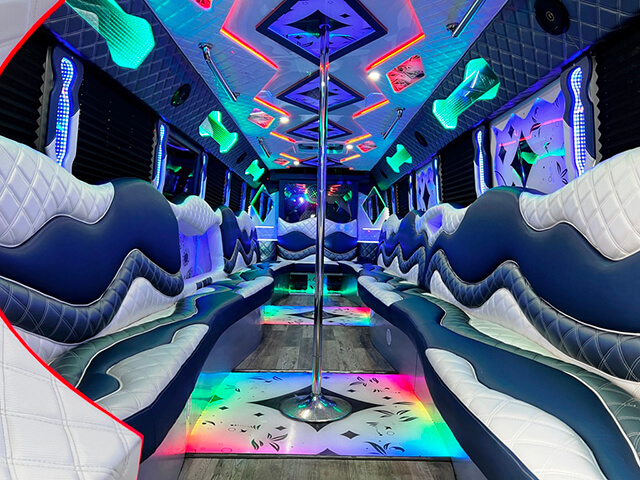 Hire the best party bus service in the Chicagoland area
Let us show you why we are the preferred choice for our customers when it comes to special events! Our long history in the party bus rental business has allowed us to improve and increase the satisfaction of our customers. How do we do it?
First of all, we are a reliable transportation company that will make sure you get what you are looking for as agreed upon. We offer you the punctuality and elegance you are looking for for your next special occasion. Not only do we deliver our service, we do it amazingly!
Secondly, we have a wide variety of group transportation fleets to meet your travel needs. Whatever your event or event is, we have different options for you to select the one that best suits what you are looking for. We have limos, mini buses, party buses, and much more to offer! Call us and plan your next event with the best party bus rentals in Arlington Heights.
Third, we have the best party bus prices. If you're looking for a party bus at a fair price, we have it! In return, you will receive excellent service in return so that your Arlington Heights party doesn't break the bank!
Fourth, we have the best drivers for you to travel with peace of mind aboard your party bus or shuttle bus. Our drivers will make sure to take you to your destination safely and give you a smooth and comfortable ride. Whether it is large groups of people or small ones, our drivers will provide you with a friendly service throughout the entire service.
Fifth, our party bus rentals have the best amenities. If you want to make your party aboard an arlington heights party bus with incredible amenities, you have come to the right place. We have excellent lights and sound to make you feel on board the best party, also wet bars for your drinks and tinted windows for your privacy.
We want you to live the experience yourself! And enjoy your special day thanks to our transportation services in Arlington Heights. Just give us a call or send us a message through our contact form, and we will provide you with all the information you need. Our Arlington Heights party bus service will give everything you're looking for.