Chicago Wedding Dress Information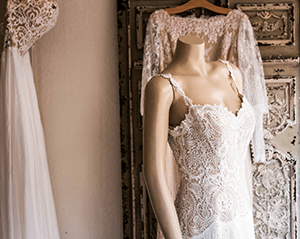 Shopping for the perfect wedding dress can bring a lot of various emotions. It can be fun and exciting on one hand because you are looking for something you have always dreamed of and your vision of the dress is like those worn by a fairy tale princess. But the search can also become a grind and it can very quickly become stressful and take you away from the good feelings you should be having. Once you have done some research on some great bridal salons in the Chicago area and you have made a few salon appointments, there are some definite questions that you will want to be prepared to ask when you talk to each consultant. Here is a guide that included those must ask questions.
The first thing that you will want to be aware of is whether your wedding date will cause any problems for the salon to get your dress ready in time. Keep in mind that gowns can take up to six months to be delivered. After that, it usually takes another three months to be altered to your specifications. So, consider how close you are to your date. If you are well within six months at the time that you are stepping into the salon, you will want to talk over the situation with your consultant and see what they might be able to do for you. There is always the option of considering samples or off-the-rack gowns. Just make sure that you understand what is available to you and what the possibilities are a this point in time.
Remember that the consultants at bridal salons are well trained in all things related to wedding dresses. You will want to have a long talk about your body shape and ask them what kind of gown they think will look flattering on you. You may have one idea when you walk into the salon and they may suggest something totally different. Have an open mind and at least try it out. You want the best fit for your body type. When you try on something that you really like, ask about how the gown could be altered. Does it come in different colors or fabric? Try to fit the gown to your tastes in every way possible. As you and your consultant get to know each other better, they will come to know your tastes very well and will be able to point you in the right direction.
Find out how much alterations will cost. It is usually an addition charge to that of your gown. If you are trying to hold to a tight budget, you will want to know what the alteration cost will be as soon as possible because it may take you way past your budget. Also, consider attending a trunk show if there is going to be one in your area soon. A trunk show is where designers display gowns that aren't usually available in stores. Here you will get to discuss your likes and dislikes with a designer and if you find something you like, receive a 15 percent discount. When you do find the dress of your dreams, find out about payment options that will suit you and make sure that both parties sign a contract.